City Developments Limited (CDL) is a leading global real estate operating company with a network spanning 103 locations in 29 countries and regions. Jointly developed by City Developments Limited and IOI Properties Group Berhad, South Beach Singapore is perched atop JW Marriott Singapore South Beach and is replete with glorious panoramic views, impeccably designed spaces, and the thoughtful services of a team of Signature Residential Hosts.
Advertising in WeChat Official Account
新加坡热生活,
CDL would like to introduce South Beach Residence to new immigrants from China and to look for potential buyers.
The article starts with the latest news
1. MBS will build a new iconic hotel tower with more than 1,000 rooms and a 15,000-seater indoor arena for large scale performances.
2. The Draft Master Plan 2019 announced that the Greater Southern Waterfront, which extends from Pasir Panjang to Marina East, will be transformed into a new major location for urban living along Singapore's southern coast.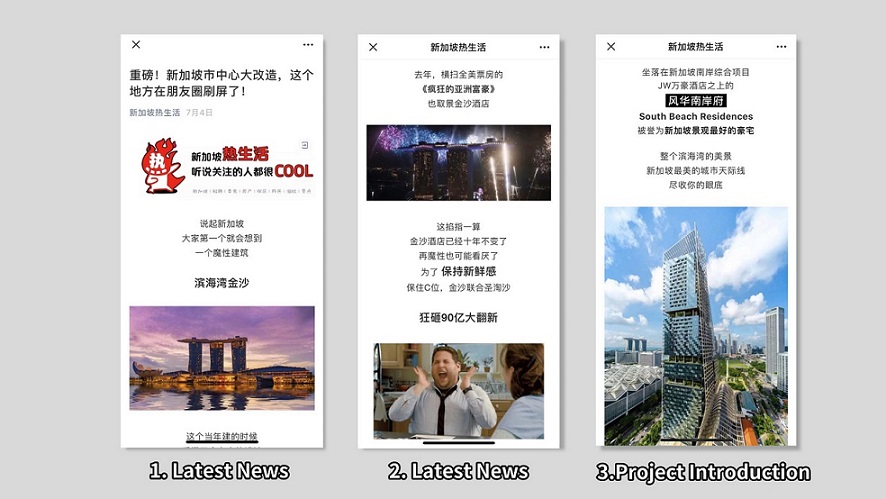 Due to these development schemes, the view of Singapore's southern coast is expected to become more spectacular and the life there will be more convenient in the future. The luxury Condo South Beach residence has a panoramic view of Marina Bay and Singapore's southern coast.