Description
Westgate is a premier family and lifestyle mall in the west of Singapore, owned by CapitaLand which is one of Asia's largest diversified real estate groups.


Westgate has been a loyal customer since 2017. One of WeChat Official Accounts
新加坡狮城椰子
advertises the mall campaigns accordingly. Not only informing users about promotions but also generating campaign-related content to engage people.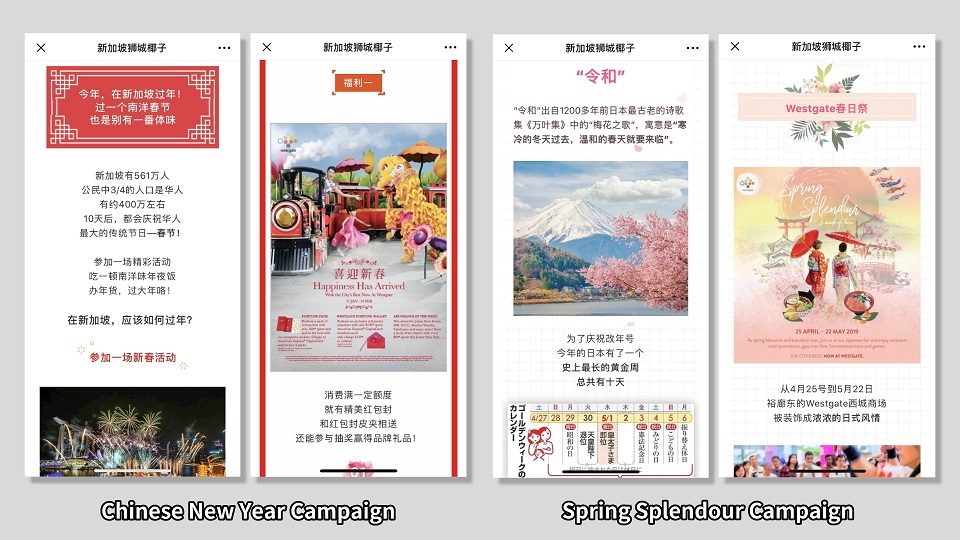 Content Flow: Article starts with attractive content such as latest news, touching story and informative listing, which is related to the campaign. Gradually the content leads to the campaign itself. At the end of the article, we use the give-aways to encourage readers to leave a comment or to repost the article.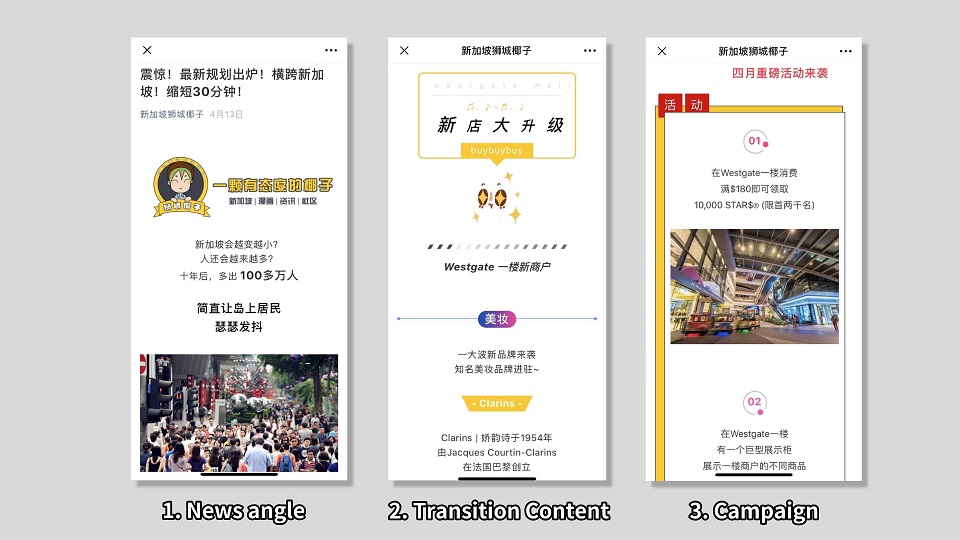 Achievement: Average readership of the articles reached 10,000 and bring thousands of people to engage in each campaign.